Scott Serpas, Chef
South Louisiana native and executive chef Scott Serpas has a knack for carving out a style all his own, and his culinary charisma has culled attention from adoring diners and critics alike. From the prestigious James Beard Foundation to Gourmet, GQ and Food & Wine, this chef has garnered attention for his honest approach to Southern food with Louisiana flair.
Scott has become an irreplaceable part of Atlanta's culinary scene with Serpas True Food. Located in what was once a cotton storage facility in the heart of Atlanta's culturally rich Old Fourth Ward neighborhood, Serpas is known for its "true food" approach to cuisine with an edge. The restaurant has received local and national acclaim since its January 2009 debut and was named one of the 10 "Best New Restaurants in America" in 2009 by GQ magazine.
Manuel Lara, Sous Chef
Sous chef Manuel Lara showcases a seasoned palate for international flavors and a serious dedication to high-quality cuisine at Serpas True Food. A native of Guerrero, Mexico, Lara became immersed in indigenous Mexican cooking techniques at a young age with the influence of his grandmother, prompting a passion for authentic flavors while connecting family heritage with food. In collaborating with long-time mentor and executive chef Scott Serpas on the restaurant's New Orleans-inspired menus, Lara incorporates the freshest produce available and diverse seasonal ingredients into each of his dishes, often updating a classic recipe with a modernized twist.
Contributing to the success of Serpas' January 2009 debut, Lara is an irreplaceable member of the restaurant's foundation who has helped to identify and solidify the neighborhood destination among the Old Fourth Ward's emerging fine dining scene.
Hours
Tues–Thurs 5:30pm–10pm
Fri–Sat 5:30pm–11pm
Saturday Brunch 11am-2pm
Sunday Brunch 11am–3pm
Sunday Supper 5:30pm–9pm
Closed Mondays
Contact
(404) 688-0040
659 Auburn Ave #501, Atlanta, GA 30312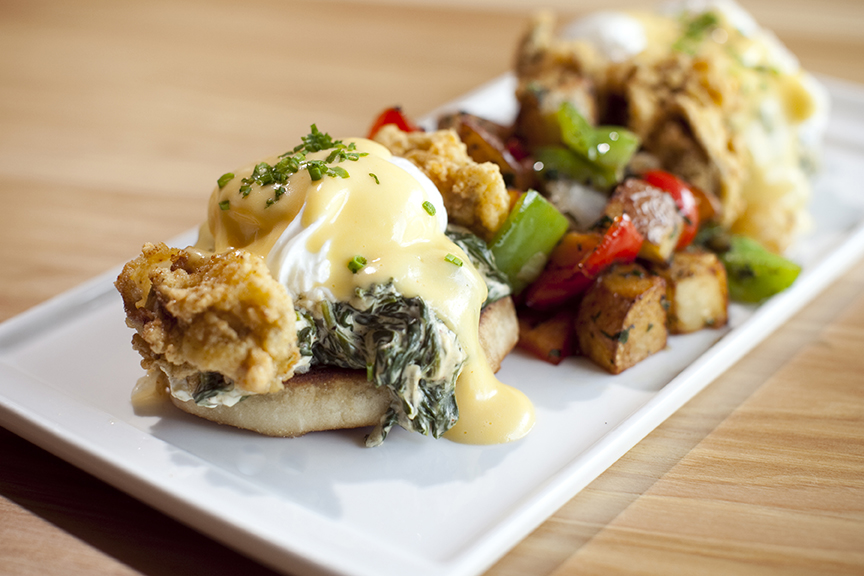 Private Dining
From supper clubs to receptions and corporate socials, we welcome you to host your next special event with us! Set in the heart of the historic Old Fourth Ward, Serpas offers a one-of-a-kind experience filled with chic, industrial character and some of Atlanta's best cuisine. We offer a variety of private dining options, listed below:
Buy-Out
Banquet-style seating: 175 guests
Reception-style standing: 300 guests

Main Dining Room
Can accommodate up to 140 guests

Semi-Private Room
Can accommodate up to 60 guests

Patio
Accommodates up to 50 guests seated and 75 guests standing. (Weather permitting.)
HAPPENINGS
***
louisiana COMES TO atLanta
October 23 at 7:00pm
A fun-tastic filled, guest chef evening
Chef Scott Serpas and Chef Dave Evans of Luna Bar & Grill of Lake Charles
$65 per person (plus tax & gratuity)
Louisiana style menu including;
Passed Appetizers by Chef Scott Serpas
Char Broiled Oysters
Chicken Liver Toast
Starter by Chef Scott Serpas
Buttermilk Biscuits
Duck & Wild Mushroom Gumbo with Bay Leaf Rice
Entrees by Chef Dave Evans
The Bourdain Wedge
chopped bacon, pickled red onion, goat cheese, bacon vinaigrette
Redfish Apollo
grilled redfish with crabmeat au gratin sauce, fried shrimp, avocado
Dessert by Chef Scott Serpas
French Market Chicory Coffee
Chocolate pot de creme and beignets
***
Serpas True Food IS NOW ON
RESY
We look forward to making your reservations via RESY!
***
NEW! SATURDAY Brunch 11:00 am - 3:00 pm
Can't make it on a Sunday?
try our new Saturday brunch on the Beltline!
Wines
Classic New Orleans Cocktail Menu
Reservations
Call 404-688-0040
Guests may request to be seated on the Serpas True Food patio
***
NEW! HALF PRICE BOTTLES OF SELECT WINEs
Tuesday through Thursday
with purchase of one entree
(With the exception of a burger, one half-off bottle per table)

Looking for a gift that will fit just right?
Our eGift Cards are available for instant download here.